About Us
Your San Diego Real Estate Experts.
Proud to be your San Diego real estate experts.
Treating customers like family is a guiding principle for SD Home Team founders, Tim Diamond and John Stenberg, and their client-first commitment to personalized service set them apart from their peers. The duo's combined 45 years of sales, real estate, loans and marketing experience allow them to offer a comprehensive and strategic approach to the home buying and selling process.

2016 Top Producer - Coastal Pacific Real Estate

2019 Homesnap + Google Excellence in Client Service

2019 Compass Agent Culture Champion

2020 The Diamond Group Circle of Excellence Bronze

2020 and 2021 Homesnap Excellence in Client Service.
2021 SD Home Team Circle of Excellence Silver

2020 and 2021 Homesnap Excellence in Client Service.
2021 SD Home Team Circle of Excellence Silver

2020 and 2021 Homesnap Excellence in Client Service.
2021 SD Home Team Circle of Excellence Silver

2020 and 2021 Homesnap Excellence in Client Service.
2021 SD Home Team Circle of Excellence Silver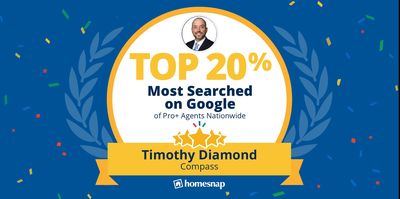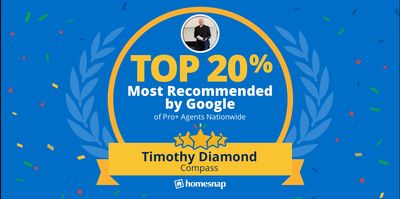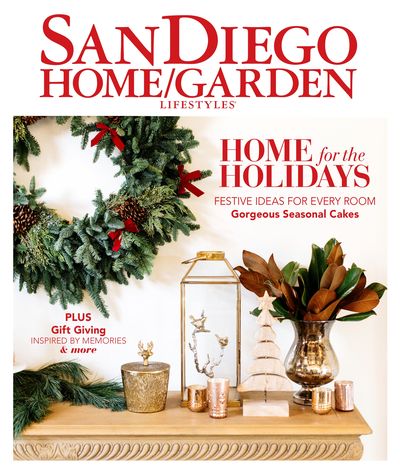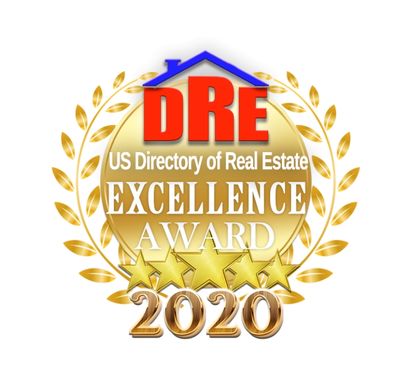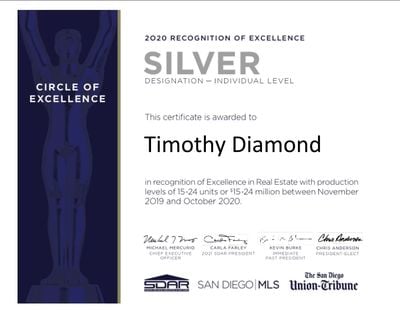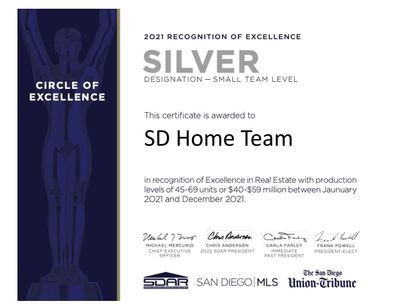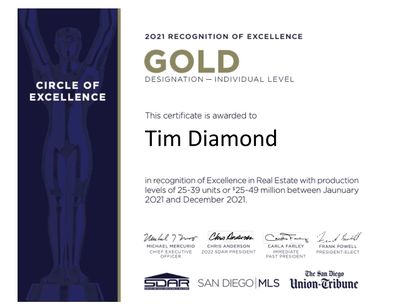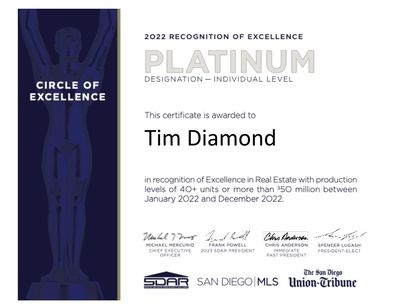 As your trusted San Diego Compass real estate agents, we'd like to introduce ourselves as your SD Home Team.
Our team offers over 35 years of combined loval experience and consists of top agents Tim Diamond and John Stenberg.
When you work withe the SD Home Team, your wants and needs come first.
We pride ourselves in prioritizing client relationships and making the transactions stress free.
For 3 years, I was affiliated with the San Diego Padres through the Compass Premiere Club. This partnership has grown my professional network beyond just Southern California, connecting me with agents and clients across the country.
This allows me to have the most resources, the most connections, and an extensive amount of knowledge of the real estate market from coast to coast.
This ensures I can give you the top of the line service, all while remaining competitive to get the best possible deal.
The best home, at the best price, without any of the hassle.
Tim Diamond is a San Diego native who has deep connections and relationships within the community after living and working in multiple parts of the county for nearly four decades. Tim Diamond is a strong negotiator and prides himself in being an advocate for his clients. John Stenberg is an accomplished San Diego agent commended for his professionalism, persistence, and accommodating demeanor. He treats each transaction as an investment and specializes in all facets of real estate.


Meet our team
70+ years of combined real estate experience.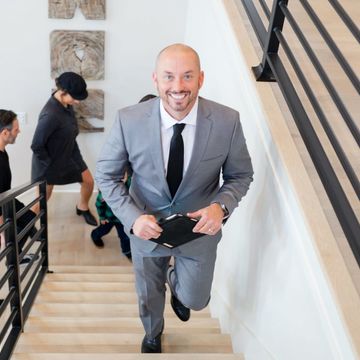 Tim Diamond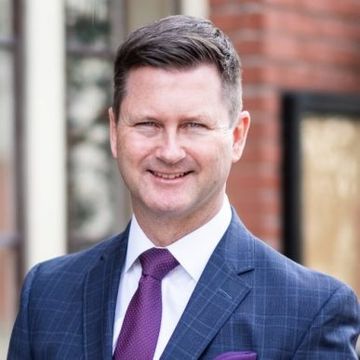 John Stenberg

"I'm dazzled! Recently, I had the really good luck of finding myself guided through the complexities of buying a house in San Diego by Tim Diamond. Confidence cascaded from my pores as Tim shared his unmatched understanding of the local area and real estate trends. It gave me a serene peace of mind.
…
Read More
His promptness in communication stayed consistent, valuing my time and questions no matter how insignificant they were. Guess what, he knows how nerve-wracking the whole home buying process can be. Gotta say, his negotiation skills were powerful. He pulled offers way higher than anticipated Interaction with Tim went smoothly leaving no room for anxiety! His pleasant demeanor evokes a kind of compassion that you just can't say no to offering a sympathetic safe place to rely on. Being away even after the sale and showing up for client issues nudged trust to a whole new level."
Read Less

"Ahh, real estate! Such a maze of unknowns for a novice buyer like myself. Yet Tim Diamond turned the unknowns to significant breakthroughs. In the vast market of San Diego, it's very vital to find a real estate agent who isn't just hardworking, but caring. Tim was a breath of fresh air. An overflow
…
Read More
of knowledge with energy that can power all of San Diego!).One common myth is real estate transactions will, always evoke grand headaches. Incorrect! With Tim's inventive negotiation tactics, he secured several offers surpassing the asking price."
Read Less

"WOW! I cannot thank Tim Diamond enough for making my San Diego real estate experience a total success. As a person new to this game, to say I was anxious, it's an understernment. But in came Tim. talk about knowledgeable! you would have thought he had encyclopedic knowledge of the San Diego market t
…
Read More
rends and tried them on thumb!. Also note, How he patiently answered my barge of questions, I felt like I was part of a real estate coaching class. Tim was like that always-on puma waiting for an oppotunity to make a leap! He was swift in both the pre and post listing process. Turn that into negotiations mood, boy! He got me an offer way off the hatch, I was motivated. Any challenge, bang! Tim rose to them, dealt and delt until resolved. He handled the paperwork through that closing sale like a champ - Bruce Lee will be so proud of his calm during the paperwork tornado.That wasn't the icing rather it was his unwavering support even after all was settled. Who does that eh?"
Read Less

"So excited to share my home buying journey with you all! In the bustling city of San Diego, I was fortunate enough to work with an earnest and energetic real estate agent, Tim Diamond. Honestly, his expertise and hard work surpassed my expectations. His attention to details, negotiating skills, got
…
Read More
me my dream house way above asking price. Amidst such challenging transaction, his thoroughness and sincerity kept me peaceful. Such trustworthiness ensured our success."
Read Less

"Tim and team were great and very professional and cooperative he is a pleasure to work with and up to any challenges big or small!!"

"I've worked with Tim for many years now. He's is very knowledgeable and always professional. I refer my clients, my friends and my family to him with out hesitation. If you're looking for one of the best realtors in San Diego give Tim a call."

"Tim is kind, professional, knowledgable, and responsive. Highly recommended!"

"Tim was amazing in helping us secure our dream home. He was always quick to reply and show us another home. Tim knows the San Diego market like no other, told us about current trends and seemed to know every second selling agent. We were really grateful to have him."

"Tim Diamond was AWESOME!! My initial contact with him was months before I was ready to sell, but I wanted to get his insight on the market. He was incredibly generous with his time, and even conducted some research to answer some of my more detailed questions. He was super responsive before the list
…
Read More
ing, and that continued after the listing as well. I knew from the get-go that Tim was going to be my selling agent, and he didn't disappoint whatsoever. We listed the house at a fair price, and I ended up with an offer tens of thousands above the asking price. The sale went smoothly, and I am a happy camper as a result! You can't go wrong with Tim on your side!!"
Read Less
Discover How I Have Helped Client's Just Like You Buy & Sell
Nothing makes me happier than seeing my client's fully realize their real estate goals.